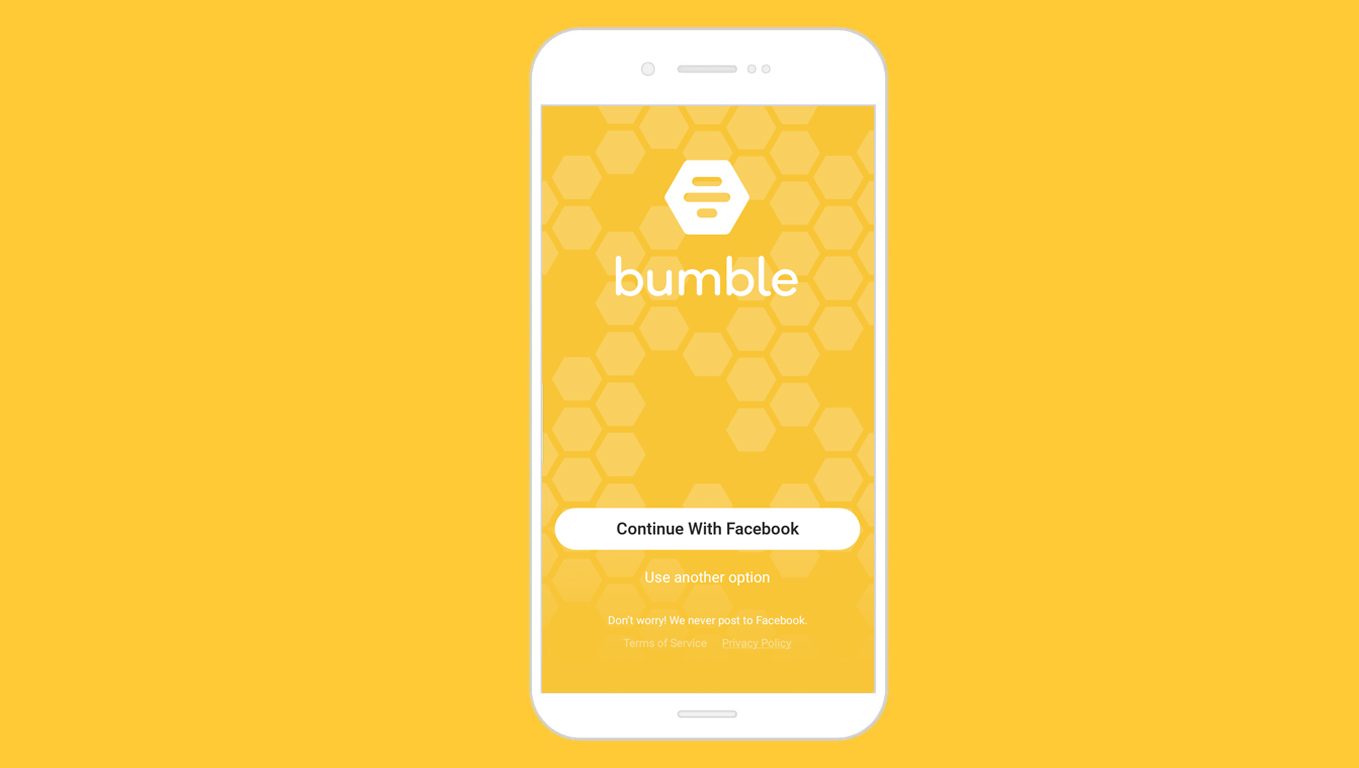 Tinder was the first dating smartphone application that first cornered the market of singles masses, which rendered it the most popular, well-known and established. Today, it is still the most used dating app with almost 8 million users. However, it has accumulated a bad reputation as a "hookup app", in which people use it solely for sex. Let's be honest, sex and hookups are still very taboo, and the proliferation of hookup culture is certainly promoted by Tinder, and thus Tinder is viciously criticized as a masculine fever dream. Vanity Fair wrote a great article elaborating on the Tinderscape.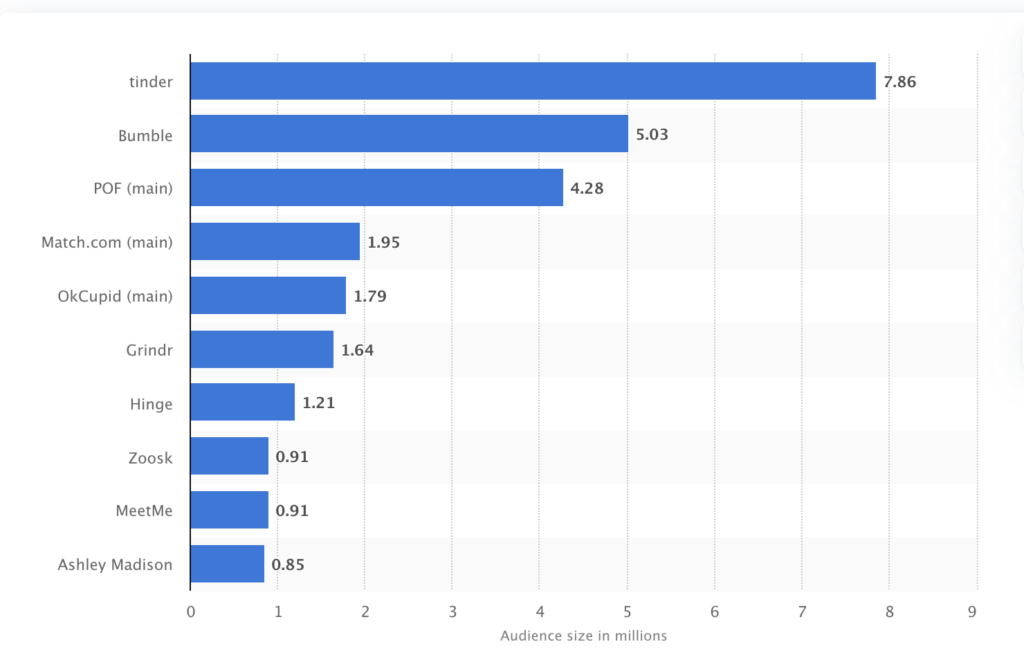 The great thing about the App Store, is that it is bursting with innovation and competition. When one dating app hits the market, there is always an opportunity for a new one to come in and edge it out. Fast forward to when Bumble, a yellow and bee themed dating app, hit the mainstream market in December 2014. It was actually created by the former VP of marketing at Tinder after a messy sexual harassment lawsuit between some higher-ups in the company. The concept behind Bumble is that the "chase" is in the hands of women; they have to message first. Let me explain.
Let's say that you are a heterosexual woman. After downloading the app and creating an account, you will swipe right on men to match with them. If it's a match, Bumble will promptly inform the user, and the woman has 24 hours to message the man. The man cannot message the woman first– revolutionary, I know. Say you proceed, after you message the man in question, he has 24 hours to complete the match and then it becomes a regular text conversation without any deadlines. If either the man or woman fails to meet the 24 hour deadline, the match expires. However, you can cough up some money to access a "rewind", in which you get a second chance to chat even if the match has expired. The premium account option costs anywhere from $10.99 a week to $24.99 a month, depending on your choice of subscription. Something unique about Bumble is that it also has a "bumble bff" setting and "bumble business". You can use one app to meet a boyfriend, best friend, and business partner! The name Bumble comes from– you guessed it — the mating behaviors of bees. As this blog post put it, "just as female worker bees do the heavy lifting as they care for larvae and their hexagon lair, Bumble women perform the initial dating labour by extending invitation after invitation to potential matches. Bumble men, much like male bees, largely sit and wait for their invites to come". Clever, huh? With this nifty setup, heterosexual women have flocked towards this app and appreciate its concern for their safety. As a young college gal, I support the female-owned company that is Bumble, and think any advances we can make in making women even a tiny bit more comfortable in the patriarchal-built dating sphere is worth it. It's rewriting the story that men must approach women as if they are entitled to them, and women must sit idly and wait to be approached. Women were feeling attacked, bothered, and upset by unwelcome advances that are easy to make via Tinder, so Bumble is the market's solution to that problem.
Some have criticized Bumble for being an app for heterosexuals, in which Bumble responded, "Bumble is for everyone! The app was originally designed to disrupt traditional gender roles in heteronormative dating, but we have since expanded to same-sex dating as well….In same-sex matches, either person is encouraged to make the first move. The other person has 24 hours to respond, or the connection expires". As a bisexual, I think there are better apps for those seeking same-sex partners or both same and different sex partners. Although I enjoy the obvious inclusivity, I really don't think that this app is for anyone but heterosexuals. It's lovely and important that they are not shunning the gays, but it doesn't really solve a gay problem. It solves a problem heterosexual woman problem.
Personally, I haven't found that men are any less likely to make unwanted advances via Bumble, as compared to Tinder. With the confirmations either party must make before the chat proceeds, It's more of a roadblock situation, in which the 48 hour maximum wait might filter out some men that would be inappropriate on Tinder, but I found that if a man wants to be gross on a dating app, he will go ahead and be gross regardless of who messages first, or the platform. To define, being gross can range from straight up insults, to commenting on their body, to insisting that the conversation moves to regular texting. It's not hard to distinguish what is respectful and normal from what is crude and intrusive (unless perhaps a social disorder is involved?) but it still happens constantly, and it is a piece of a larger sexist culture.
That being said, the message is the medium. People know that Bumble is supposed to be a safe space for women, it is advertised as such, it has a female CEO, and women must message first. Just that as a starting point in which to meet people is better than an app with no female-positive marketing. It sends the message that this isn't the place for sexual harassment. Unfortunately, as I mentioned, it hasn't really worked out that way for me, but I am just one person and have not conducted extensive market research to know if my experience is widely shared.
Overall, I don't think Bumble is going anywhere. It serves a purpose for heterosexuals, and is ultra-inclusive as a company. It was founded with good intentions, and although I prefer other platforms, I would still recommend this to someone who can be on top of completing their matches. I faced the problem of accidentally letting all my matches expire just because I wasn't checking the app all the time, which makes renders it useless. It's very versatile with the different settings (bff, business, and date) which makes it a more useful tool beyond dating. I love the yellow theme too!