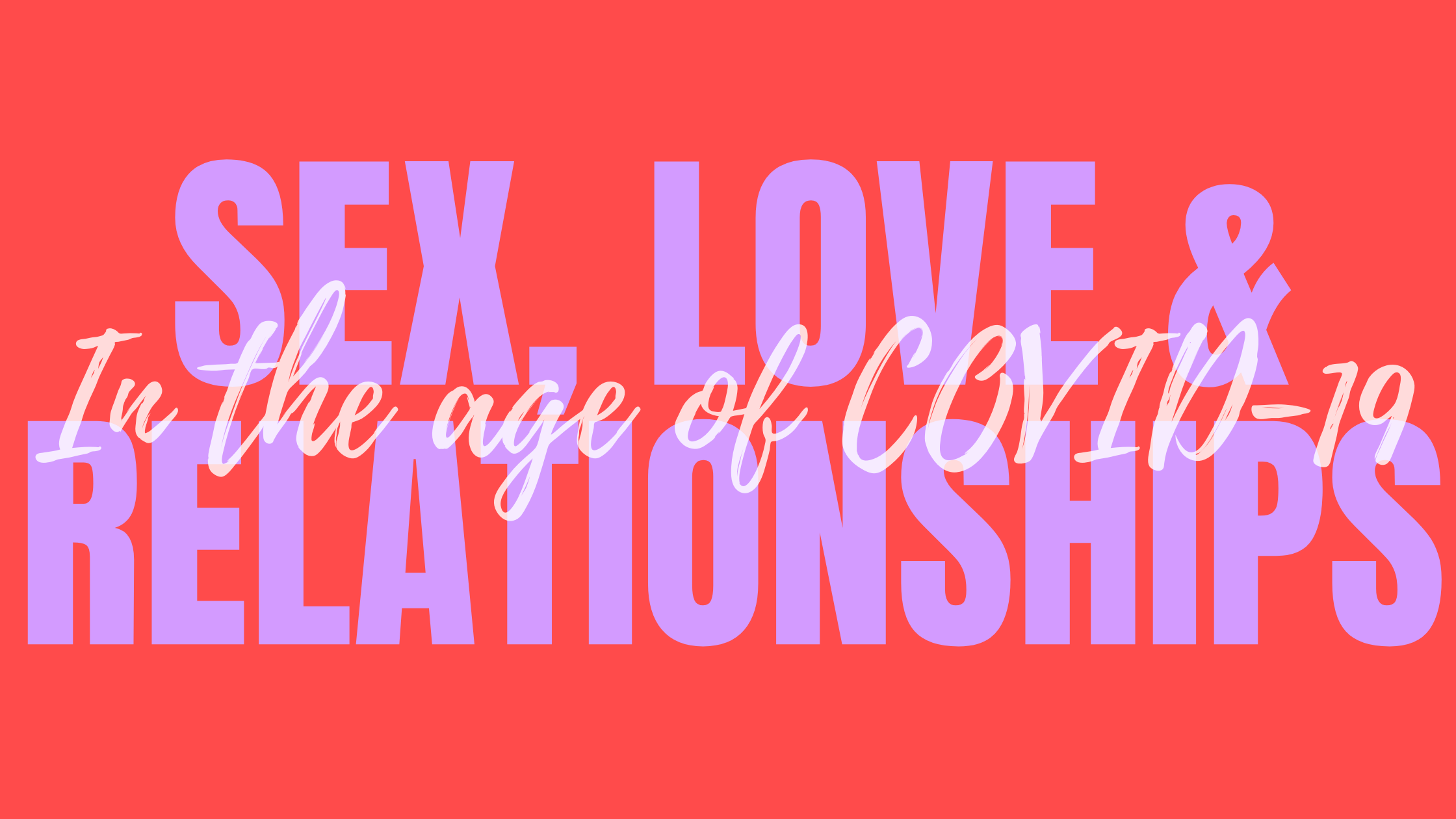 For my feature story, I want to write about how the COVID-19 pandemic has impacted personal relationships, specifically the romantic and sex lives of people. This topic is certainly one that is addressed in mainstream media with some regularity, as you can read in this New York Times piece or this Huffington Post article. However, it is still overshadowed by more pressing topics such as the toppling economy, millions of deaths, mask-wearing, racial divide, and other COVID related matters. It is a scary time for everyone, people are dying, anxious, stressed, depressed and bored, some of which is a product of not having a social outlet to connect with others, while being safe. As you must know by now, "Social distancing" is one of the most powerful weapons against coronavirus, and although places are reopening, people are still encouraged to practice distancing. Meanwhile as a whole, individuals are not as willing to connect with strangers on dates, as they once were prior to COVID. In short, people's romantic and sex lives are suffering, and I'd like to explore that. To do so, I want to talk to these three types of people if I can.
The Serial Dater.
I want to interview someone who is likely younger, who dates around– or used to. There are many different ways of engaging in sex, love, and relationships and being a "serial dater" is a friendly title upon anyone who frequent dates different people, perhaps at the same time. There is no right or wrong way to date, but there is a right and wrong way to date during the age of coronavirus. Social distancing requires people not to connect physically- which presents a challenge for those who want to progress in relationships, and cannot in the name of safety. Isolation, on the other hand requires that one doesn't connect even six feet apart, which is what we saw in the earlier months of when the pandemic hit America. I imagine this causes distress in someone who received validation and self-confidence from dating around, and am curious about the ramifications in this context.
The Brokenhearted.
I would be surprised if the divorce rates between the months of March-April this year rose, however, that doesn't mean that marriages across the country are thriving. Living together with someone like a spouse or significant other is one thing, but mandatory quarantine, paired with the removal of other friends and family in your life, at least physically, is bound to cause tension in even the closest of relationships. Considering the other economic and public health devastations that ravaged the world, there HAS to be tension in marriages and relationships that arose during this pandemic. It's inevitable. From that tension comes brokenhearted subjects, that I would like to talk about their circumstances and their pain to shine a light on how coronavirus has the ability to wreck everything from a global scale all the way down to intimate relationships.
In shorter term relationships, couples have been forced to move in with their significant other, out of convenience or otherwise based on their circumstances. I imagine this causes problems by prematurely accelerating relationships before they would naturally, sans COVID, and I think it is something work exploring and discussing as well.
The Expert.
Every story typically begs for a expert. The perfect one, in this context, would be a sex and relationship therapist, counselor, or someone otherwise qualified to give genuine dating advice. A secondary option could be a sex advice columnist, I know the editor of Cosmopolitan's sex advice column is an Emerson Alum. This source would provide validation or explanation to everything the Brokenhearted and Serial Dater provided. If the Serial Dater was expressing how devastated she or he was about halting their dating practices, the expert source could provide advice or coping alternatives. From there, this piece may actually help someone who is suffering.
Everyone from a single teen to someone married for 40 years has likely had unwelcome changes to their relationships or feelings regarding loneliness in this time of isolation. Domestic violence is a more pressing and harder news and social justice issue, that also has likely worsened over the course of the pandemic, and needs attention and professional resources. Although I am not covering all the trauma and hardship that has taken hold over the past few months, I believe the sources I described will have a telling story that reveals a lot about social connection and romance and people in this frightening time. Not everyone's circumstances are universal, but loss of human connection and loneliness are an undeniable staple of most people's lives right now, or sometime over the course of the pandemic.